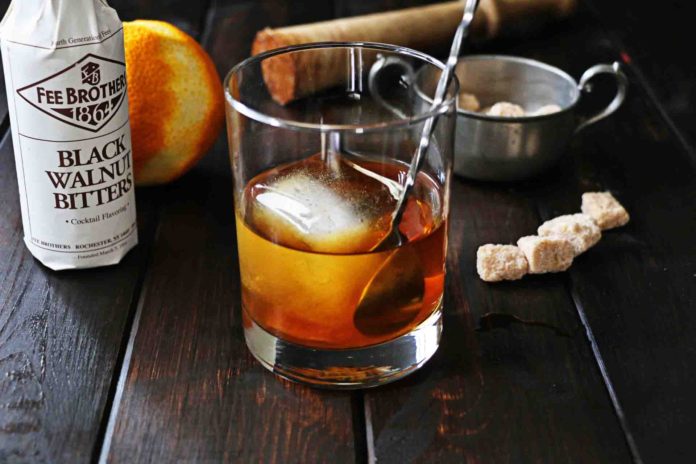 We love bar hopping and watching bartenders work their magic to create cocktail creations that are as tasty as they are beautiful. However, in the pursuit of savvy and responsible cocktails indulging, it is necessary to keep the party at home every once in awhile. We are by no means artists when it comes to liquor creativity so we decided to put together a list of some of our favorite cocktails that are equal parts simple and delicious…
#1 – The Daiquiri
There are many variations on the daiquiri, but at its purest form it is simply 3 ingredients and you will be hard-pressed to find a better compliment to a warm summer afternoon.
Ingredients:
2 ounces light rum (you can also use gold rum, but dark rum can be too heavy)

3/4 ounce fresh-squeezed lime juice (about 1/2 of a lime)
1 teaspoon sugar
Directions:
Combine the sugar and lime juice into a cocktail shaker. Stir until the sugar is dissolved. Then add the rum, fill the shaker with ice, and shake well for 10-20 seconds.
#2 – The Gimlet
There is a theory that this cocktail was named after Sir Thomas Gimlette, a Surgeon in the British Royal Navy who allegedly utilized this drink as a way to get people to drink lime juice as an anti-scurvy medication. I have absolutely no idea if this is correct. What I do know is that the drink is delicious and I'm happy to salute Sir Gimlette either way.
Ingredients:
2 ounces gin

3/4 ounce fresh lime juice
3/4 ounce simple syrup
Directions:
Fill a cocktail shaker with ice and add in the gin, lime juice and the simple syrup. Stir vigorously with a cocktail spoon until the drink is ice cold.
#3 – The Negroni
If you check out the Wikipedia entry for this drink you come to find out that the history can be tied back to 1919 when Count Camillo Negroni asked his bartender, to strengthen the Americano cocktail by adding gin rather than soda water. I'm sure Negroni was quite the guy and his drink has withstood the test of time for very good reasons.
Ingredients:
1 ounce Gin

1 ounce Campari
1 ounce Vermouth
Directions:
Grab an old fashioned glass and fill it with ice. Pour in the gin, the vermouth, and the bitters. Stir it gently and enjoy.
#4 – The Moscow Mule
Did you get a copper mug set for your birthday? Of course, you did and what better way to impress all your friends then by crafting some delicious Moscow mule's to fill them up.
Ingredients:
2 ounces vodka

1/2 ounce lime juice
6 ounces of ginger beer
Directions:
Add the lime juice to your mug and add ice. Pour in the vodka and then add the ginger beer. Stir and enjoy.
#5 – The Paloma
If you have ever ventured south of the border to Mexico you have almost undoubtedly enjoyed a Paloma. Use this simple recipe to bring back those memories without having to clear customs.
Ingredients:
2 ounces tequila

1/2 ounce lime juice
6 ounces of grapefruit soda
Directions:
Combine the tequila and lime juice in a highball glass. Add ice and then top the drink off with the grapefruit soda. If you want to take it up a notch, go ahead and add a salt rim to the glass.
#6 – The Kalimotxo
Ok up until this point the first 5 cocktails are pretty standard, run of the mill, great recipes to have in your back pocket. For the last cocktail, we decided to throw a curveball and give you a delicious option with only 2 ingredients. One of the most popular drinks in Spain deserves more love on this side of the Atlantic and it is called the Kalimotxo. It is as simple as a drink can be and please don't knock it until you try it.
Ingredients:
4 ounces Red Wine

4 ounces Cola
Directions:
Fill a glass with ice, add the wine and the cola and enjoy. Yup, that's it.